Promotional products are powerful tools for companies and brands. In fact, research by the BPMA found that 82% of respondents go on to do business with a company they had received a promotional gift from.
Promotional Products Week is a national campaign celebrating branded merchandise. Its aim is to raise the profile of promotional products and demonstrate their value within the marketing mix. It was launched in 2013 by the British Promotional Merchandise Association (BPMA) – one of the leading bodies in the industry – and each year has gone from strength to strength.
This year's Promotional Products Week takes place on 2nd to 6th October 2017 and the theme is "Thank You".
With this in mind, we look at the ways promotional products and personalised gifts can be used to say thanks.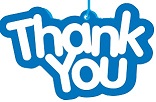 Thank Loyal Customers
Giving your customers high-quality and useful promotional products is a great way to reward them for their loyalty. Of course, at the same time you will be reminding them of your brand, services or offers.
Research shows that customers respond well to receiving promotional giveaways. According to the BPMA, recipients are more likely to respond to promotional products than any other form of advertising.
You can thank customers for stopping by your stand at a trade show, for placing a recent order or for referring you to a new client. They'll love getting an appealing freebie and you'll promote your business at the same time.
Thank them with: a wrap pen with your full colour branding around the entire barrel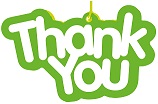 Thank Employees and Colleagues
Your workmates will appreciate being recognised for their hard work, recent promotion or continued loyalty to the company. Give them a personalised gift to show they are valued or customise an image block to create an award that can be given at a staff recognition ceremony.
Numerous pieces of research show that staff are more motivated when they feel valued by their manager. Show your team you appreciate them with a personalised gift they can keep and use every day, also adorned with the company branding, of course.
Thank them with: a high-quality Pierre Cardin notebook printed with a personalised message and corporate logo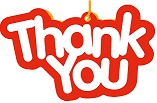 Thank Family and Friends
Printed and engraved merchandise are not just for promotional use. They can also be used as thoughtful personalised gifts for family and friends. No-Minimum.co.uk has no minimum order quantities, so you only need to order a single gift or a small quantity if that's all you require. This means that a huge range of printed and engraved products are viable as personalised gifts.
Thank the grandparents for baby-sitting, the teacher for getting your kids through their exams, or your spouse for putting up with you! Who you choose to thank and the item you select to do so, is entirely up to you. Just go online to No-Minimum.co.uk and create your personalised gift in minutes.
Thank them with: a dishwasher-proof mug printed with their favourite photograph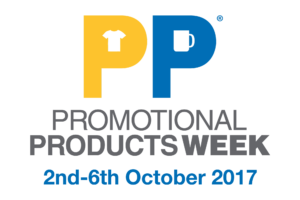 Not only will this year's Promotional Products Week help raise the profile of branded and personalised merchandise, it's also raising money for Alzheimer's Society.
To find out more, visit www.promotionalproductsweek.co.uk rel="nofollow". Or get involved on Social Media using the hashtag #ThankYouPPW
Don't forget to visit No-Minimum.co.uk for all your personalised Thank You gifts.