Marketers have an eclectic array of promotional products to choose from when looking to promote a brand or marketing initiative. Such a varied range can sometimes be overwhelming, however, and it can be hard to know exactly what branded merchandise to choose.
While factors such as budget and campaign size of course play a part in deciding the best promotional gifts to select, it's equally important to consider the target audience.
A promotional product works best when it's an item the recipient is genuinely interested in keeping and using, therefore prolonging exposure to the printed or engraved message. Here are some perfect promotional gifts for various target audiences.
Tech Addicts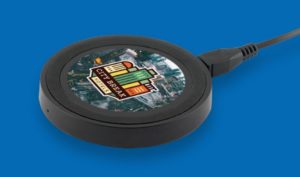 The Mirage Wireless Charger uses cutting-edge technology to charge compatible smartphones just by placing the device on the charging surface. There's a large print area for a full colour design.
Tech-heads rely on their smartphones more than ever.  They can keep their trusty companion in the game with the Pulsar Power Bank, ideal for topping up battery levels on the go while showing off a digitally printed message. It's the perfect promotional gift for brands wanting to target fans of the latest tech.
Business Execs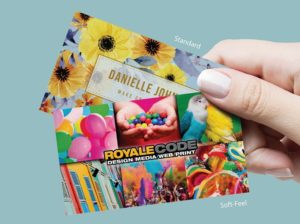 For a smart and practical gift, the Dartmouth Conference Folder is perfect for any meeting or business travel. It's available in A4 or A5 sizes and features a lined notepad and pockets for business cards and accessories. It's ideal for pairing with Soft Feel Business Cards, beautifully printed in photographic-quality full colour.
School Kids
No pencil case is complete without a 30cm Ruler. This classic-sized measurer is printed in full colour to brighten any school day. Or kit out the kids with Carnival Colouring Pencils, the back of the box personalised with a colourful digital print. Its the perfect promotional product for schools and is sure to get noticed every time the little uns do a spot of scribbling.
Trade Show Visitors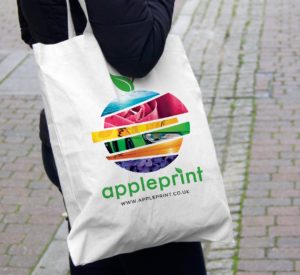 Trade Shows are notorious for weighing down visitors with tons of samples and printed materials. Why not give then a Kingsbridge Cotton Tote Bag to help carry all that stuff? They're sure to notice the branding adorning the large print area.
Credit Card Mint Containers are also among the best promotional products for trade shows as they're compact enough for goody bags, plus everyone loves a bit of minty refreshment.
Frequent Flyers
Travel-related promotional gifts are great for getting some distance out of a printed message. Circular Bag Tags are ideal for identifying your luggage among the hundreds of identical-looking suitcases on the airport baggage carousel.
A compact travel Hand Sanitiser will protect from globe-trotting grubbiness while ensuring a company logo or brand is taken far and wide.
Sports Nuts
Get a brand or marketing message in the sweaty hands of a sporty target audience with the Olympic Sports Bottle. It's printed with a full colour wrap around the circumference of the bottle for branding that's impossible to miss. Meanwhile, the Verve Drawstring Bag is perfect for carrying sports kit or gym wear and while the large print area means it's one of the best promotional gifts for getting a message seen.
Fairway Fanatics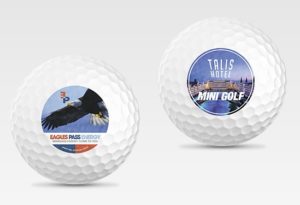 Digitally printed ProTech Infinity Golf Balls are perfect promotional products for advertising a brand to any golfer and therefore a great choice for clubs and corporate golfing days. Or choose a Golf Pro Towel, made from high-quality velour. The towel is a smart black but with a lighter panel at the bottom specifically designed for a vivid full colour print.
DIY Doers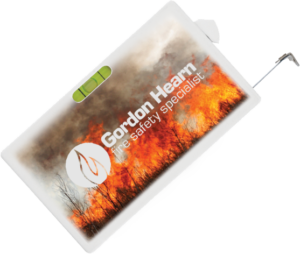 Target tradespeople or fans of home-improvement with the Handy Tool Set. This features four screwdrivers in one compact tool, with a plastic case designed for full colour branding. Or choose another useful multi-tool with the Spirit Level Tape Measure, combining two functions in one and with a flat surface area ideal for digital print.
Girly Girls
The beauty industry is big bucks and brands can target consumers via a Lip Balm pot or Folding Mirror. Both are made from white plastic as the perfect canvas for a photographic-quality full colour design. These are perfect promotional gifts as they are usable every day and compact enough for any handbag or makeup case.
Nine-to-Fivers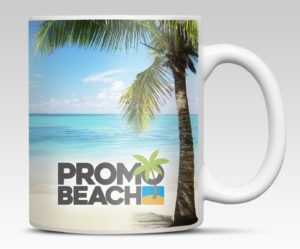 Liven up a work desk with a full colour printed Mouse Mat, guaranteed to be more attention-grabbing than any spreadsheet or webinar. This promo gift will get plenty of exposure and every day usage – just like the ever-popular printed mug.
The Vienna Coffee Mug is a classic 300ml size and has been specifically designed for full colour dishwasher proof prints. A design or marketing message can be applied to almost the entire outside area for one of the best promotional gifts for any office worker.
Stationery Fanatics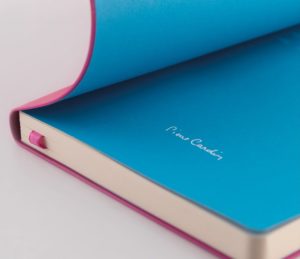 Some people just love stationery. It's tactile, usable and collectable. The Electra Inkredible™ Roller is an aluminium pen with a beautiful anodised finish and chrome trim. However, it's the smooth-flow Inkredible™ ink refill that really makes it stand out.
Associate a company or campaign with a world-known fashion label with the Pierre Cardin Fashion Notebook. Its exceptional quality will be immediately apparent to any notebook connoisseur making it the perfect promotional gift for stationery addicts.
Eco Warriors
Printed shopper bags are among the best promotional products thanks to their versatility, popularity and value for money. They are also an eco-friendly alternative to using plastic bags. The Image Tote Bag is particularly environmentally sound as it's made from recycled PET, manufactured from used water bottles.
The Panther Eco Extra Ballpen is also a great eco-friendly choice, made from recycled plastic and with a white barrel ideal for full colour printing.
Each of these audience-targeted promotional gifts is available from a single piece at www.No-Minimum.co.uk – the ideal site for sourcing lower-quantity promo products with fast lead times and no setup fees.